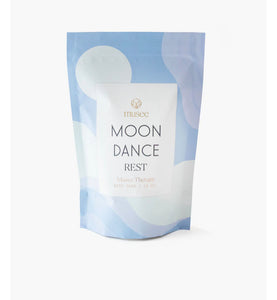 Find rest and relaxation as you soak in chamomile and neroli waters. Embrace the aroma of blue jasmine and violet as you prep your mind and body for sleep. 
Featured Ingredient - Epsom Salt 
Epsom Salt is the key ingredient in this bath soak. It helps to soothe and relax tired and sore muscles. Epsom salt can alleviate pain from your back and your arms and legs.
Ingredients -
Ingredients: Epsom Salt, Pacific Sea Salt, Jojoba Oil, Neroli Essential Oil, Chamomile Essential Oil, Fragrance.